Welcome To
Cameo Vizslas
Home of the versatile Vizsla: in the field, in the ring, on the couch and in your heart!
We understand that a Vizsla is a very special breed.
They are devoted, emotionally sensitive, highly intelligent,
extraordinary in their ability to Hunt and always ready to please.
Breeding Hungarian Vizslas for Twenty Three Years
Located in Westminster Md. Click Here to Enter Web Site
April 27, 2013
Cameo's Secret Agent "M" "Judi"
Best Of Breed From The Classes
At the Wilmington Delaware Dog Show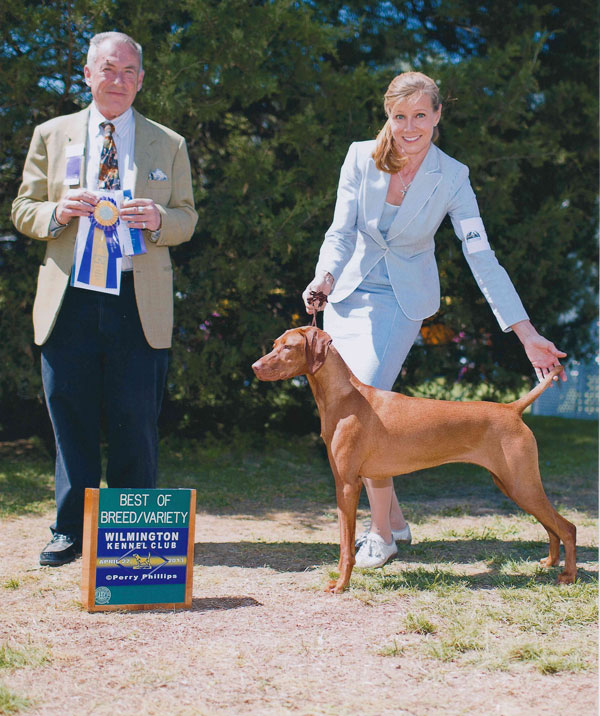 May 6, 2013
Trenten Kennel Club
Cameo's Maximus Aurelius "Max"
Goes Winners Dog
and Best of Winners
Cameo's Secret Agent "M"
Goes Winners Winners Bitch
Both Owner handled
Great Job Stephanie Sherwood
& Andrea St. John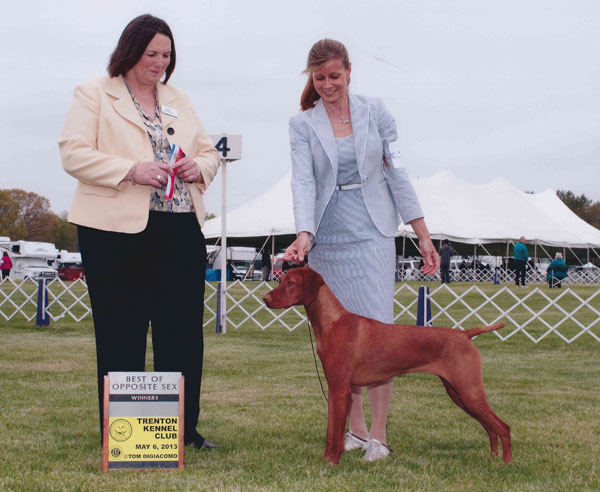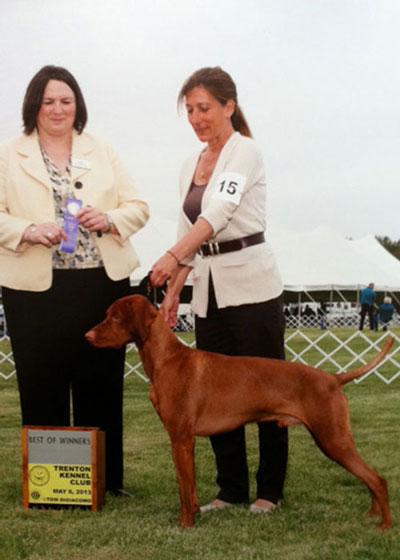 Page Last Updated 05/13/13 Copyright © 2000 -2014 Cameo Vizslas